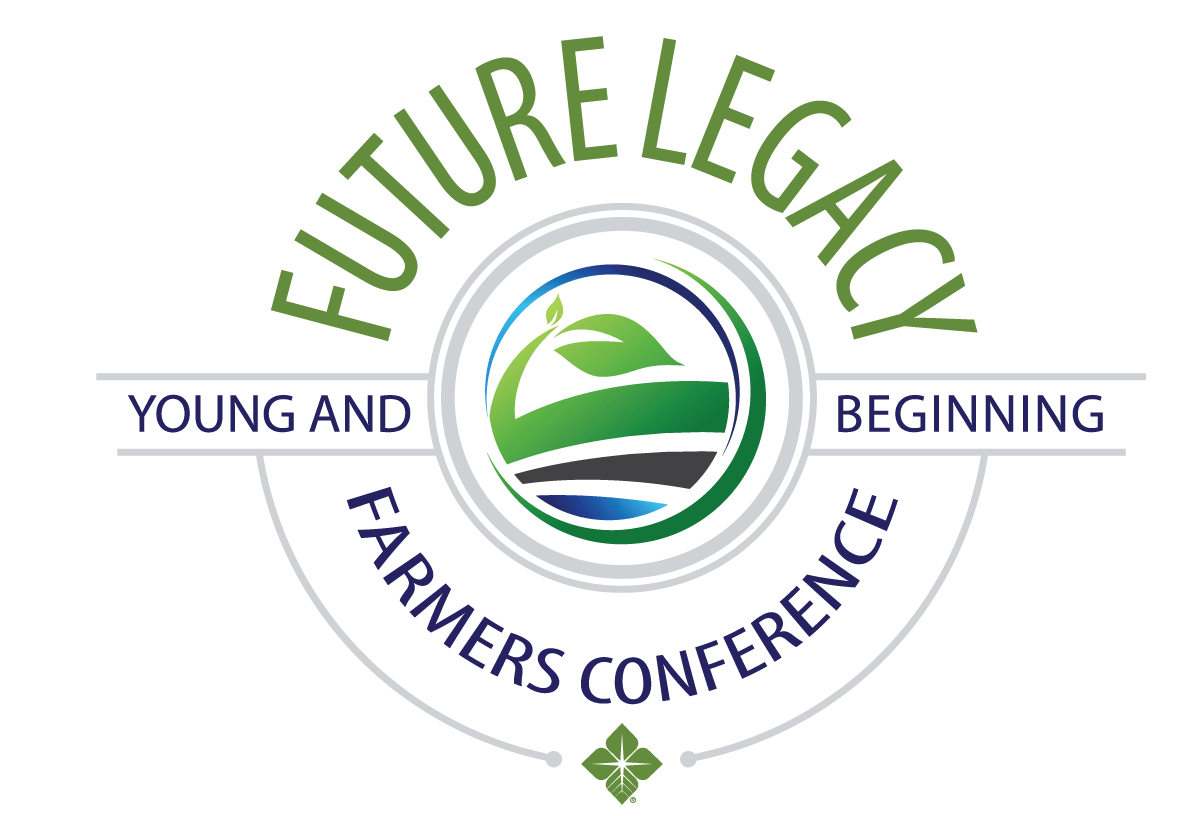 We're making plans for our 2024 Future Legacy Young & Beginning Farmers Conference and hope you'll join us! Future Legacy is a two-day, one-night opportunity to gain valuable insight into a range of issues facing beginning farmers in Arkansas. It's also a great chance to network with fellow young farmers from across the state in February 2024.
Dr. David Kohl, nationally recognized for his ability to engage, teach and lead young farmers, will again facilitate our conference and address issues specific to Arkansas farming.
The conference is free and open to participants ages 40, and younger. All types of agricultural production are welcome, including both full and part-time farmers. You do not need to be a Farm Credit customer to participate.
Featured Speaker
Dr. David Kohl, nationally known as an engaging and entertaining speaker on topics related to young, beginning farmers, will offer insight into young farmer success.
Designed for…
Ages 18-40, any farming experience welcome
Any size farming operation
Both full-time and part-time farmers
Couples are invited to attend together
Open to Farm Credit customers and non-customers alike
Prior conference participants are welcome to attend, again.
Why attend?
Unprecedented access to tenured credit staff – a valuable opportunity to ask questions!
Farm-to-table dinner at a local winery on Tuesday evening.
It's Free! The conference (including one night's hotel stay and all meals) are compliments of Farm Credit!
Register now! Attendance is limited.
Complete the short application by December 15, 2023. Participants will receive verification of conference attendance by mid-December.
Contact us for additional information.
Want to join us? Please apply by completing the application form below. Participants will be selected by early December 2023 and notified by phone and mail.
Open to all young, beginning, and small farmers in AgHeritage Farm Credit Service's 24 county territory (Arkansas, Ashley, Bradley, Chicot, Cleburne, Cleveland, Desha, Drew, Fulton, Independence, Izard, Jackson, Jefferson, Lawrence, Lincoln, Lonoke, Monroe, Prairie, Pulaski, Randolph, Sharp, Stone, White, and Woodruff.). The Future Legacy Young and Beginning Farmers Conference will be held February 2024.