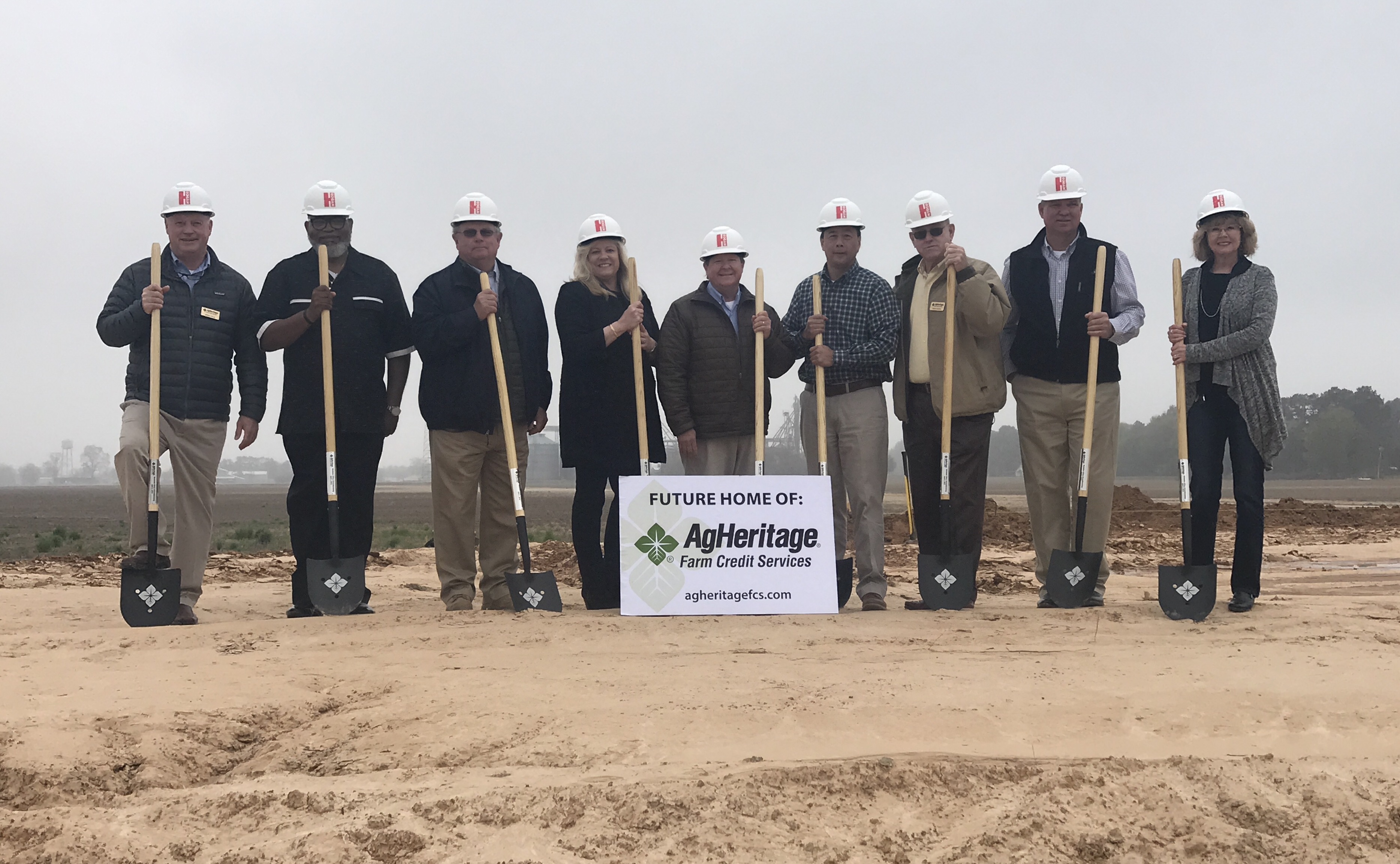 AgHeritage Farm Credit Services held a groundbreaking ceremony on April 2 for its new McGehee location.  The office is located at Hwy 65 South, just south of the Arkansas Ag John Deere dealership.  Construction of the approximate 4,700 square foot office, which will include a community room, is expected to be complete in July.  The AgHeritage FCS Dermott office will relocate to the McGehee location once construction is complete. 
"Management and the Board of Directors made the decision to relocate to McGehee because we believe McGehee is strategically positioned to be the agricultural commerce hub of Southeast Arkansas given the strong presence of other agriculture businesses", stated Mr. Greg Cole, President & CEO.
AgHeritage Farm Credit Services is a financial cooperative with owned and managed assets of approximately $1.25 billion as of December 31, 2017, that provides credit and related services to more than 2,900 farmers, ranchers and producers or harvesters of aquatic products in 24 Arkansas counties.  Branch offices are located in Batesville, Brinkley, Dermott, Lonoke, Newport, Pocahontas, Searcy, Star City and Stuttgart.
Pictured L-R: AgHeritage President and CEO Greg Cole, McGehee Alderman Ricky Lattimore, AgHeritage Board Member Mike Burkett, AgHeritage Board Member Sandra Morgan, AgHeritage Board Vice-President Jerry Burkett, McGehee Mayor Jeff Owyoung, AgHeritage Board Chairman Dwain Morris, AgHeritage Board Member Scott Young, and McGehee Alderman Helen Wesson