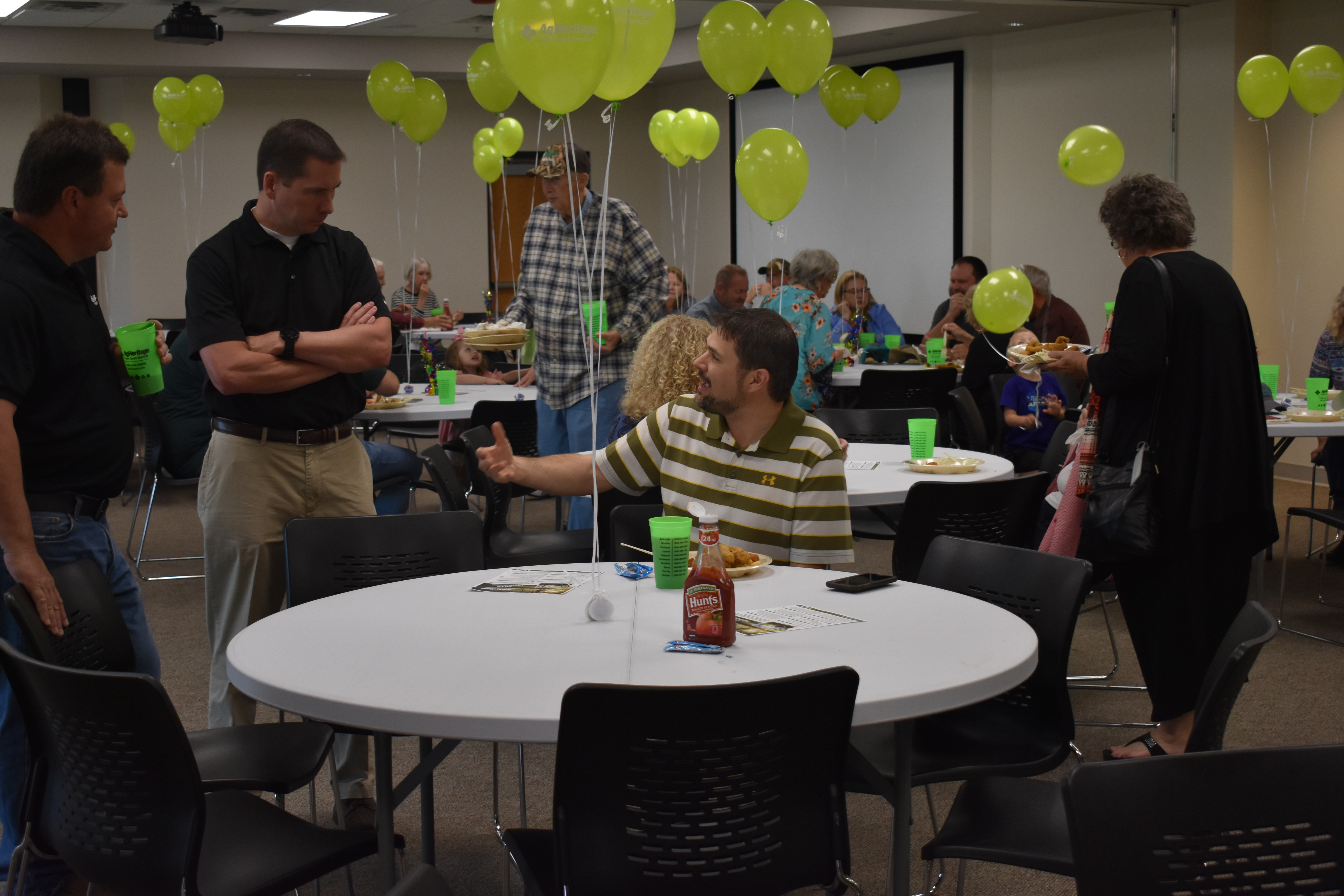 AgHeritage Farm Credit Services held their Annual Customer Appreciation Luncheon at the Batesville Community Center on Thursday, May 9, with approximately 144 customers and guests enjoying good food and fellowship with every guest receiving a token of appreciation.  
"We enjoyed catfish and chicken and all the trimmings, and it's great to have so many join us each year for this event," said Junior Beshears, VP Lending and Branch Manager of our Batesville Branch. "This is one of the highlights of our year when we take time to stop, say thank you and show appreciation to our customer-owners."
The Batesville office staff consists of Junior Beshears and Nanette Peifer.
AgHeritage Farm Credit Services is a financial cooperative with owned and managed assets of approximately $1.4 billion as of December 31, 2018 that provides credit and related services to more than 3,000 farmers, ranchers and producers or harvesters of aquatic products in 24 Arkansas counties. 
Branch offices are located in Batesville, Brinkley, Lonoke, McGehee, Newport, Pocahontas, Pine Bluff, Searcy, Star City and Stuttgart.