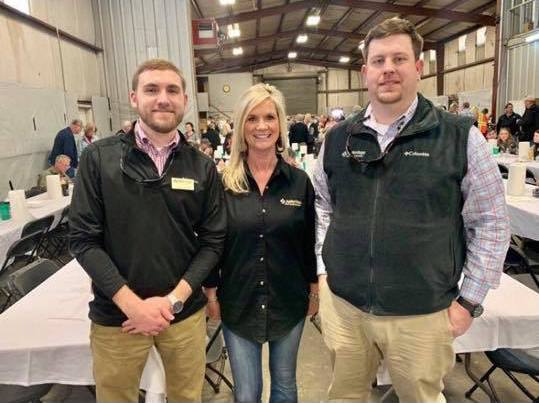 AgHeritage Farm Credit Services is pleased to announce its increased presence in the Pine Bluff market area with the opening of a new branch at 800 South Main Street in Pine Bluff on Monday, March 11. This opening brings the number of AgHeritage FCS branch locations to 10.

The Pine Bluff branch will open with a very strong and experienced team that will meet customer needs and exceed expectations. Staff includes Ag Lending Officer Seth Speight, Ag Lending Officer Evan Staton and Customer Specialist Gayla Bogy.

"We are extremely excited about our office expansion into Pine Bluff. The new branch strengthens our existing presence in the greater southeastern Arkansas area and provides additional convenience to our existing
customer-owners – as well as to the new ones we hope to serve in the future. It also reinforces our commitment of support to Arkansas farmers and agribusinesses," stated Greg Cole, President & CEO of AgHeritage Farm Credit Services.

AgHeritage Farm Credit Services is a financial cooperative with owned and managed assets of approximately $1.4 billion as of December 31, 2018 that provides credit and related services to more than 3,000 farmers, ranchers and producers or harvesters of aquatic products in 24 Arkansas counties.

Branch offices are located in Batesville, Brinkley, Lonoke, McGehee, Newport, Pocahontas, Pine Bluff, Searcy, Star City and Stuttgart.