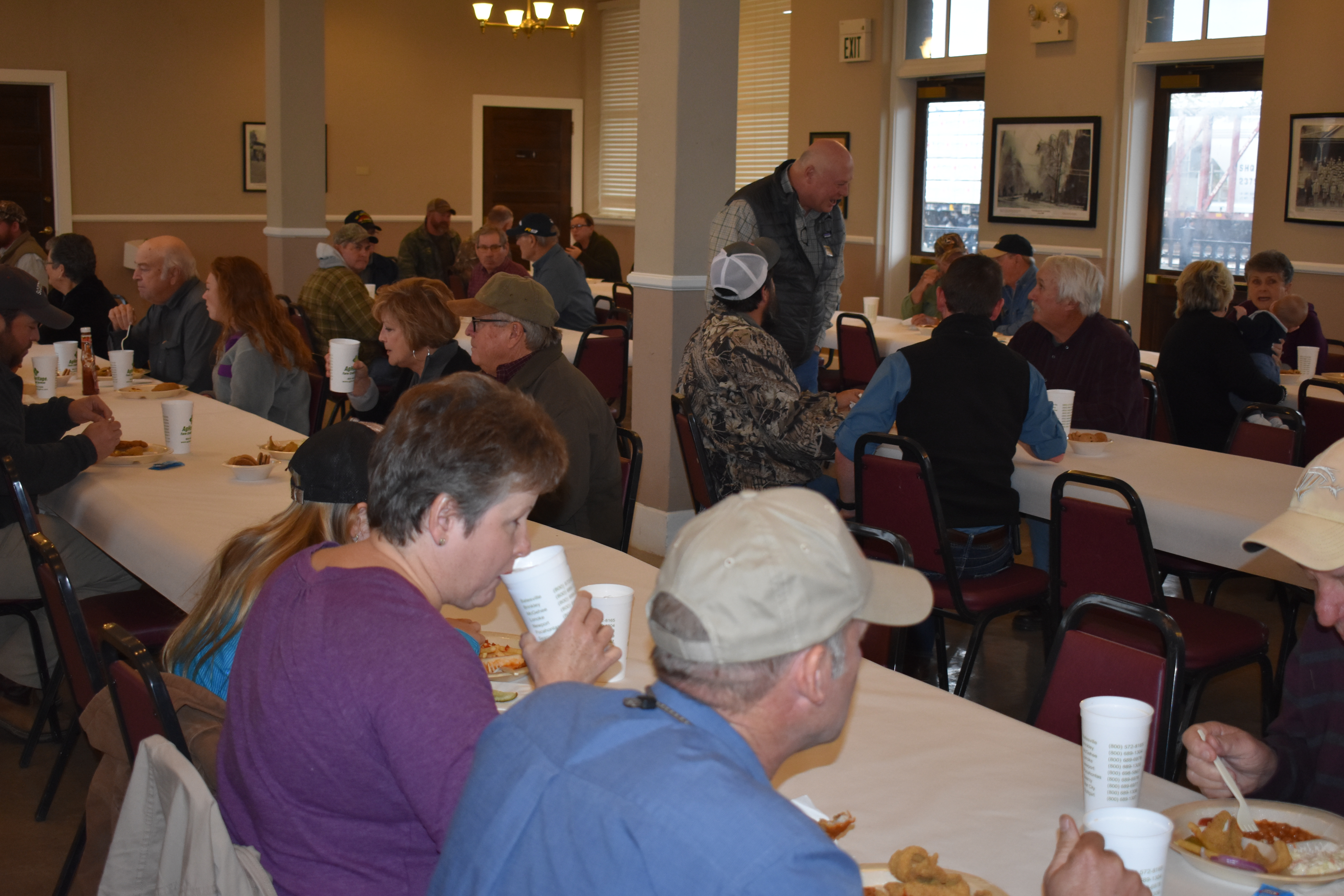 The Annual AgHeritage Farm Credit Services Customer Appreciation Luncheon was held Friday, November 2, from 11:00 a.m. to 1 p.m, at the Iron Mountain Depot, 425 Front St., in Newport.  A lunch of catfish, chicken and all the trimmings was catered by King Kat. 
"We had a great crowd," said Todd Hulett, Vice President of Lending and Branch Manager, AgHeritage FCS Newport.  "It was great to share this time visiting with our customer-owners and to have the opportunity to express our appreciation."     
In addition to Hulett, the Newport AgHeritage FCS staff consists of  Josh Bean, Ag Lending Officer; Nathan Davis, Ag Lending Officer,  Sherrie McArthur, Customer Specialist and Katlyn Foushee, Part-time.
            AgHeritage Farm Credit Services is a financial cooperative with owned and managed assets of approximately $1.5 billion as of December 31, 2017, that provides credit and related services to more than 2,900 farmers, ranchers and producers or harvesters of aquatic products in 24 Arkansas counties.  Branch offices are located in Batesville, Brinkley, McGehee, Lonoke, Newport, Pocahontas, Searcy, Star City and Stuttgart.