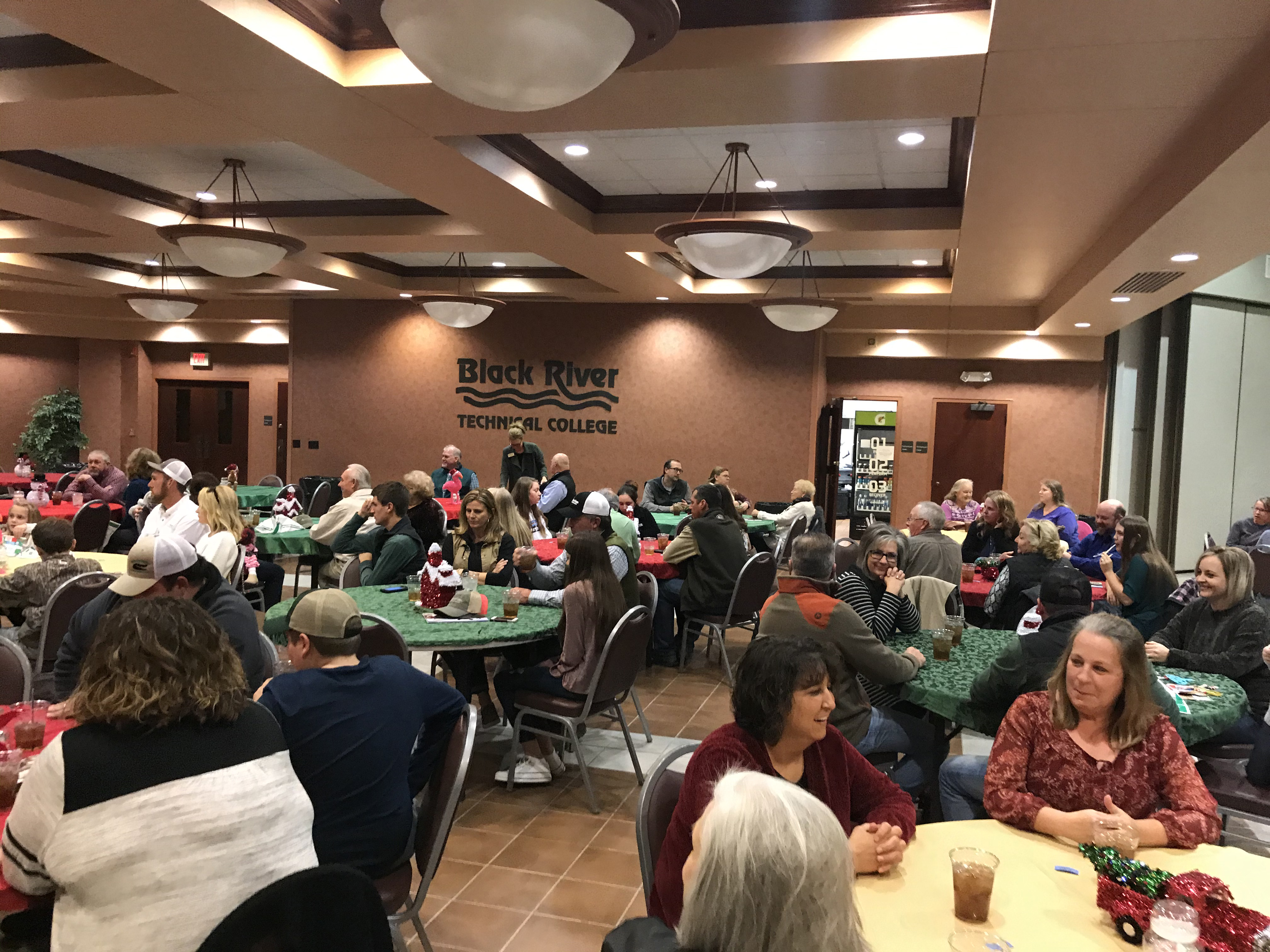 A large crowd gathered at The Black River Technical College on Tuesday, December 3rd for the AgHeritage Farm Credit Services Annual Customer Appreciation Dinner. 
  "We were very excited about the attendance" said Bo Tretenburg, VP Lending and Branch Manager at the AgHeritage Pocahontas Branch. "We had a fun evening with delicious food, live music and great door prizes. We were glad to have this opportunity to show our thankfulness to our customer-owners."           
AgHeritage Farm Credit Services is a financial cooperative with owned and managed assets of approximately $1.4 billion as of December 31, 2018. The company provides credit and related services to more than 3,000 farmers, ranchers and producers or harvesters of aquatic products in 24 Arkansas counties. 
Branch offices are located in Batesville, Brinkley, Lonoke, McGehee, Newport, Pocahontas, Pine Bluff, Searcy and Stuttgart.
#          #          #