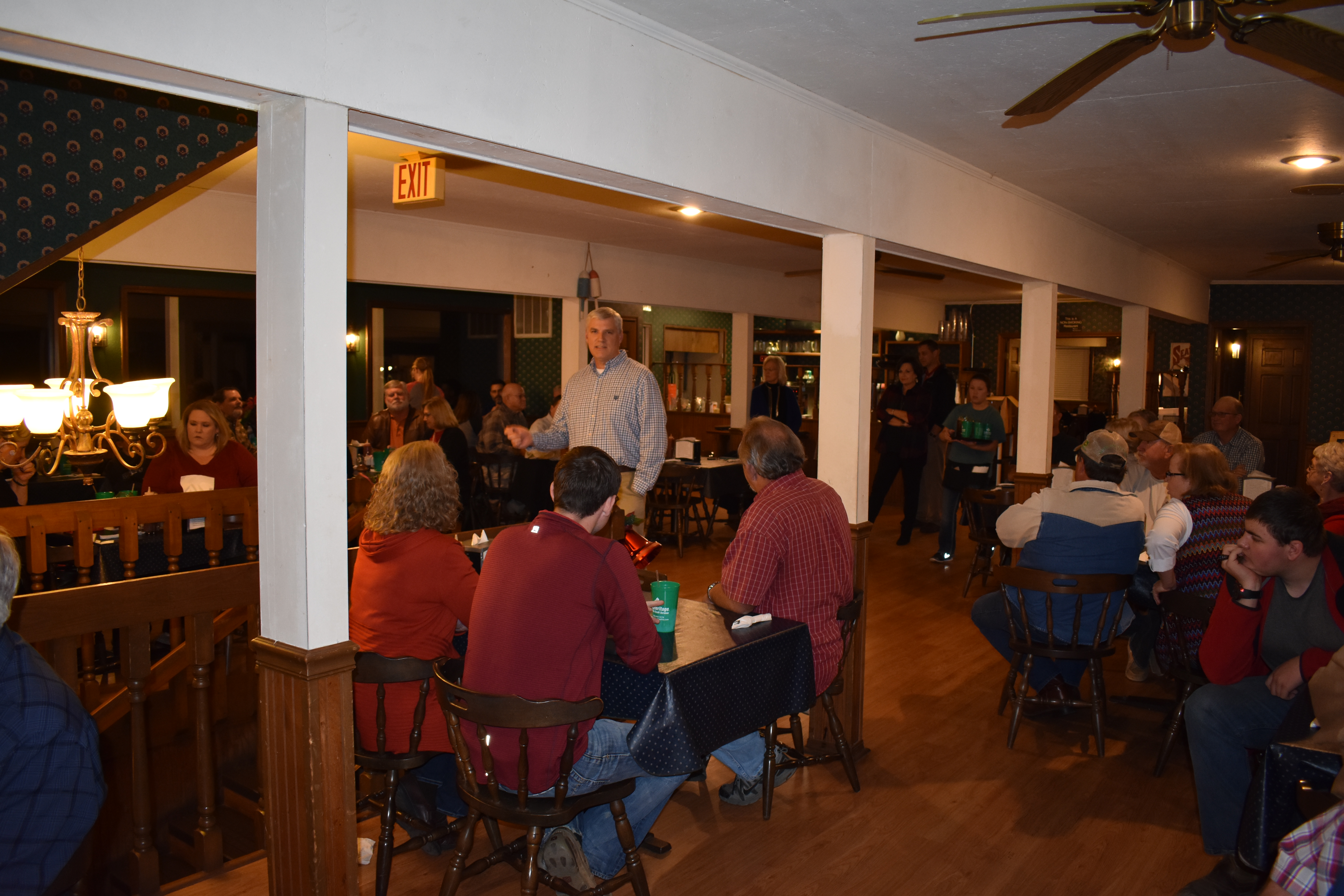 A large gathering of friends and customers enjoyed food and fellowship at the annual AgHeritage Farm Credit Services Searcy Customer Appreciation Dinner held Tuesday, Nov. 28, at Dondie's White River Princess.
"We were very excited about the turnout," said Bert Leder, VP Lending and Branch Manager, AgHertiage FCS Searcy. "We enjoy this event every year, because it's an opportunity to show our gratitude to our customer-owners."
AgHeritage Farm Credit Services is a financial cooperative with owned and managed assets of approximately $1.15 billion as of December 31, 2016, that provides credit and related services to more than 3,096 farmers, ranchers and producers or harvesters of aquatic products in 24 Arkansas counties. Branch offices are located in Batesville, Brinkley, Dermott, Lonoke, Newport, Pocahontas, Searcy, Star City and Stuttgart.