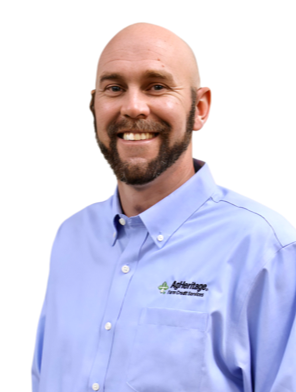 AgHeritage Farm Credit Services (AFCS) is pleased to welcome Nick Newberry as an Agricultural Lending Officer in the company's Pocahontas Branch office.
Newberry holds a degree in Agriculture Business from Arkansas State University. Prior to joining AgHeritage, he was Farm Manager in Greene County.
"We are very excited to have Nick on board," said Bo Tretenburg, AFCS Vice President of Lending & Branch Manager at Pocahontas. "His ag business training and hands-on farm experience make him perfect for the role."
Newberry lives in Paragould with his wife, Courtney, and their two boys, Luke and Merritt.
AgHeritage Farm Credit Services is a financial cooperative with owned and managed assets of approximately $2.21 billion as of December 31, 2022. The company provides credit and related services to more than 6,300 farmers, ranchers, and producers or harvesters of aquatic products in 24 Arkansas counties. Branch offices are located in Batesville, Brinkley, Lonoke, McGehee, Newport, Pine Bluff, Pocahontas, Searcy and Stuttgart.