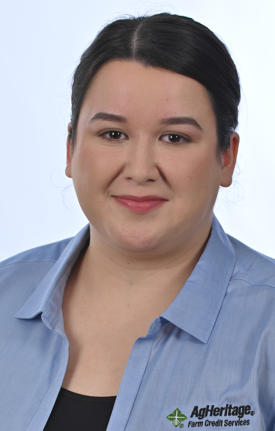 AgHeritage Farm Credit Services (AFCS) has hired Katie Edmison as a Human Resources Specialist in the company's Central Office in Little Rock. 
"We're thrilled to have Katie on board," said AFCS Vice President of Human Capital Leslie Brown. "The expertise she brings to our company and our customer-owners will be invaluable." 
Edmison will work alongside Brown and Anna Rankin in the human resources department. She most recently worked for Intellex Talent as a Relationship Manager, HR Compliance. She earned a Bachelor of Business Administration with an emphasis in Human Resource Management from the University of Arkansas at Little Rock, where she was also a member of the academic honor society for business students, Beta Gamma Sigma. 
Edmison is a member of the Central Arkansas Human Resource Association, the Society for Human Resource Management and the American Staffing Association. 
AgHeritage Farm Credit Services is a financial cooperative with owned and managed assets of approximately $2.02 billion as of December 31, 2021. The company provides credit and related services to more than 6,300 farmers, ranchers, and producers or harvesters of aquatic products in 24 Arkansas counties. Branch offices are located in Batesville, Brinkley, Lonoke, McGehee, Newport, Pine Bluff Pocahontas, Searcy and Stuttgart.