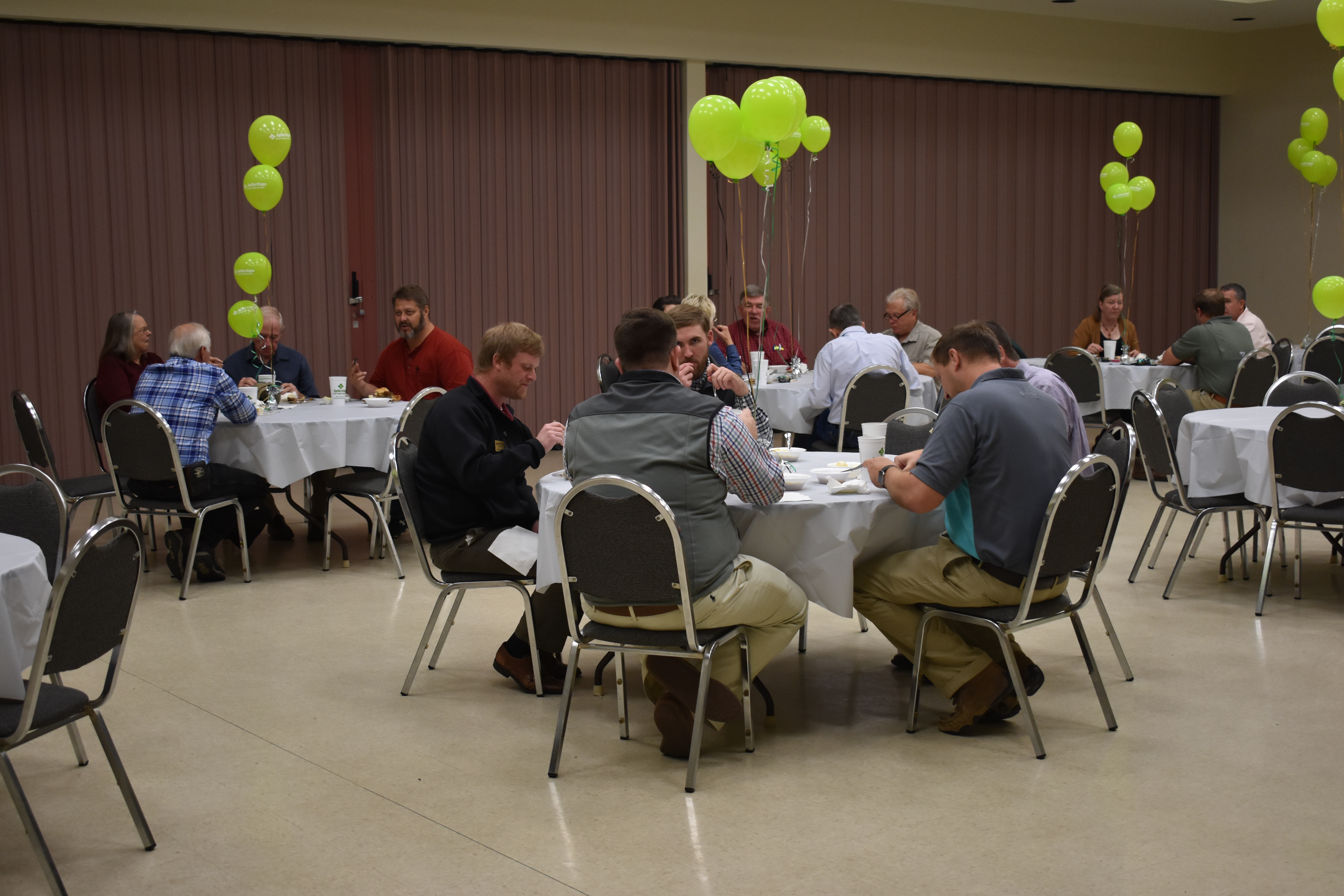 AgHeritage Farm Credit Services recently held its annual Customer Appreciation Dinner as a thank you to its customer-owners. The event was held on Tuesday, October 23 at the Star City Civic Center. Guests were treated to a meal of barbeque chicken, baked beans, potato salad, rolls, and peach cobbler with ice cream, catered by Cater Rita. In addition to the meal, guests in attendance were able to register to win a $100 Visa gift card, with the lucky winner being Debbie Record.
"AgHeritage Farm Credit Services has a great appreciation for our customer-owners," said Cole Plafcan, Senior Vice President and Chief Lending & Marketing Officer, "It is an honor to share this meal and lots of good conversation with them at this event. We are so pleased that they could join us."
AgHeritage Farm Credit Services is a financial cooperative with owned and managed assets of approximately $1.25 billion as of December 31, 2017, that provides credit and related services to more than 2,900 farmers, ranchers and producers or harvesters of aquatic products in 24 Arkansas counties.  Branch offices are located in Batesville, Brinkley, Lonoke, McGehee, Newport, Pocahontas, Searcy, Star City and Stuttgart.